Research & Development
SM Pharmaceuticals is guided and motivated by its R&D experience, as seen by its success in developing niche and differentiated product portfolios. R&D effort is aligned with our corporate goal — "Committed To Healthcare Excellence".
Our state-of-the-art R&D centers in Sungai Petani use cutting-edge technology to deliver high-value products. SM Pharmaceuticals R&D uses science and technology to develop medicines that improve the quality of millions of people's lives through better health and is committed to continual learning and innovation.
R&D is working on a variety of dosage forms, with a focus on conventional as well as novel drug delivery systems for Solid orals, Topicals, Liquids, and Sterile products for the Malaysia and emerging markets. Our product development focus is mostly on specialty pharmaceuticals with complex formulations across the wide range of therapeutic areas.
The Pharmaceuticals R & D division has been active in product and process development, product dossier preparations and successfully developed more than 100 innovative formulations and some of the slow release and timed release delivery systems. Product and process validation, Stability, Impurity profile and Bioequivalence  studies are carried out in accordance with international standards as a part of R & D activities.
Our strong formulation R&D skills, along with an understanding of the regulatory environment, have resulted in product registrations in several regulated and non-regulated markets.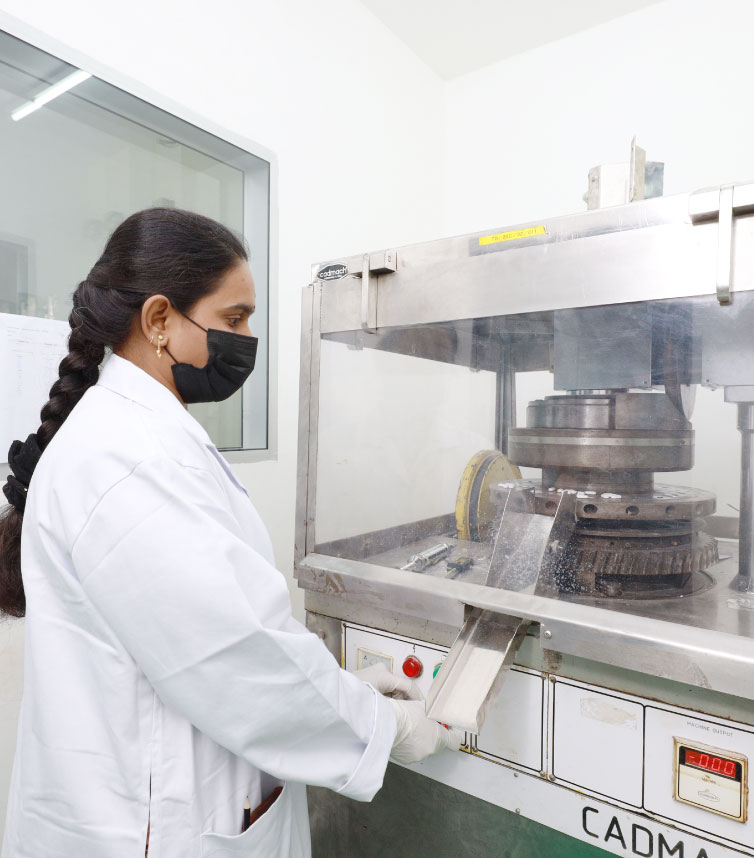 Solid Oral Dosage Forms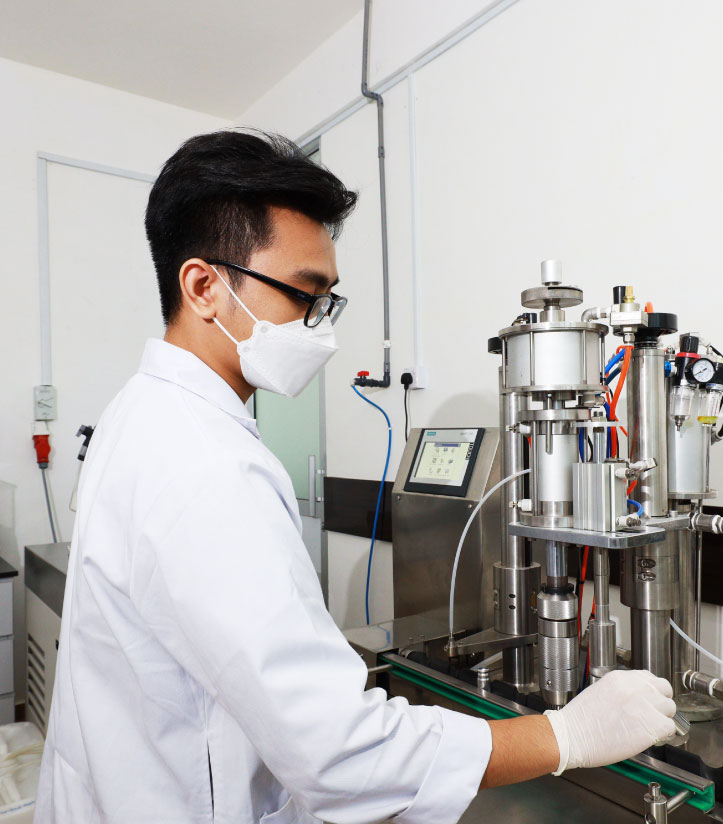 Inhaler Product Innovation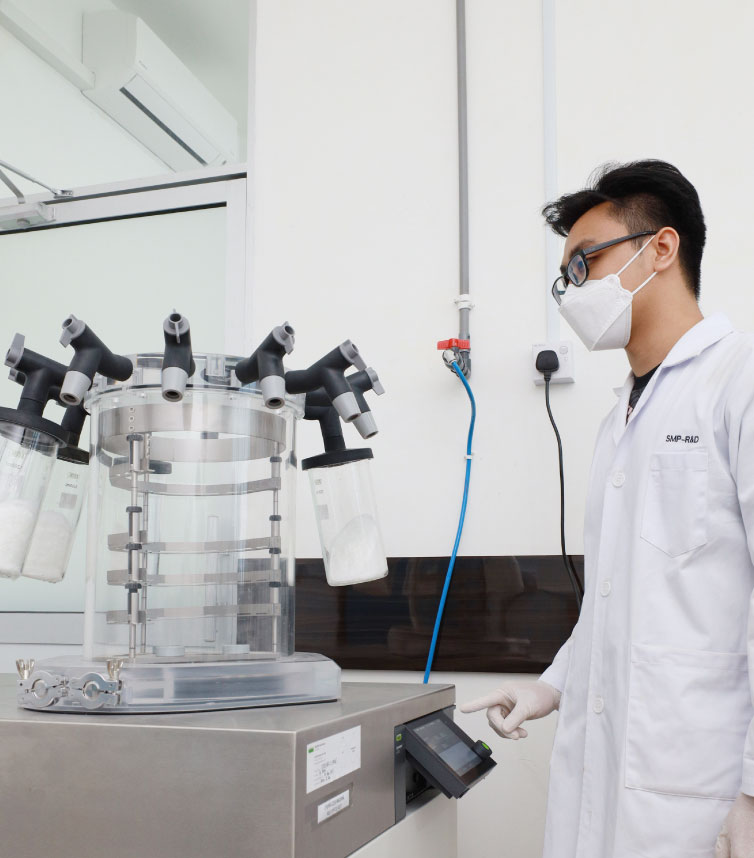 Lyophilized Product Development
How R&D Approach Is Getting Us Ahead Of Time?
Overall Products
Registered Till Date
New Products
Approved In 2021-22
Products Under
Registration In 2021-22
Products That Are Currently
Under Development
The highlights of the R&D center include:
Development of Generics
Strict Compliance IPR / Non-infringing route
Infrastructure includes a facility for scale-up & validation
Capability includes handling complex dosage forms
Regulatory compliant development & scale-up
Filing to NPRA / MCAZ / MPH / Unicef / WHO and other regulatory agencies.
Dosage forms and technologies developed by our R&D include:
Immediate Release Tablet
Sustained Release Tablet
Capsules
Liquids
Suppository
Injectables (Liquids & Dry powder)
Opthalmic
Inhalations
Creams & Ointments
Liniment